Awesome Keynotes by Gary: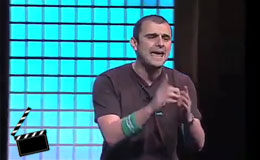 15:57 min - Web 2.0 Expo NY - Bulding Personal Brand Within the Social Media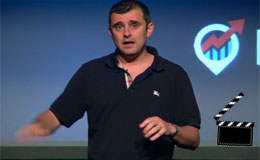 15:55 min - Excelerate Demo Day - August 31, 2010
51:00 min - Big Omaha - August 31, 2010
Photos of Gary: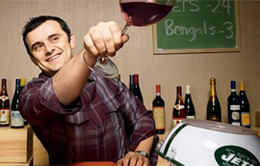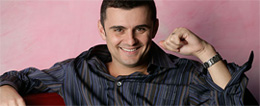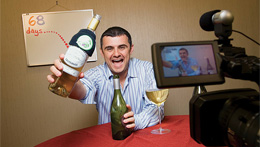 Photos from
I http://www.facebook.com/gary
II http://www.fastcompany.com/articles/2008/09/interview-gary-vaynerchuk.html
III http://mixergy.com/coming-to-mixergy-gary-vaynerchuk-the-founder-of-wine-library-tv/
I'll remove them right away if you don't want this site to use them. Email me at: Oscar@ocstudio.se
MISSION: HELP "THANK YOU ECONOMY" GET RANKED #1 AT AMAZON.COM
How this project began?
At 4pm this past Saturday, February 5th, Gary Vaynerchuk tweeted out a request to his community to pre-order his new book "The Thank You Economy" and send him their receipts (in fact, he made a video and said he might do something fun with the receipts, and as a diehard fan of Gary's I sincerely hope he does!). The book started selling like wildfire, which urged Gary to strive for the #1 position on Amazons list of best-sellers.
At one point that night Gary jokingly tweeted: @benjaminbach #nosleeptillnumberone Right?! :)
This was a spark of inspiration for me
I love competition. It drives me. Competing alone to achieve a dream or competing together to help a friend accomplish something incredible is my true passion. The Internet for me is what the stadium is for footballers; it is my arena. So when I see a challenge like that – NO SLEEP TILL NUMBER ONE – a light bulb goes off in my head and the opportunity to help someone achieve something really awesome has already begun to inspire me.
So here we are
Two days later and I'm still awake, hustling to help Gary's book get to #1 at Amazons list of best-sellers. Is it impossible? Can Gary beat Harry? If I was alone, Harry would do some magic shit and kick my ass blue and red. However, if we can connect with some of Gary's fellow passionate fans and join together to spread the word and share the love, then we will meet our mission!
If you have an idea for NOSLEEPTILLNUMBERONE or if you want to livestream (even if just for 30 minutes or an hour!), my personal information is below. Thank you!
Email: oscar@nosleeptillnumberone.com
Twitter: @Ocarlsson
Phone: +46763195542
36 hours without sleep - How does it feel?
To be 100% honest it hasn't been that hard to stay awake. The reason for that is because I'm so freakin' passionate about the web. Ironically, this is exactly what Gary V always urges people to do: figure out what you're most passionate about, and chase it with everything you've got!
I see the Internet as a HUGE game of strategy, where the ultimate goal is to create something unique, exciting and appreciated. And because the game has so many players and so many variable factors, it is DIFFICULT. However, when you get these lightbulb moments where you find an opportunity to enact your passion to help something you really care about...you are set for life.
Gary is great at explaining what some of the tools in the game are. He breaks down how to use them most effectively, and everything he writes is based on experience - so there is zero academic BS. That's why I'm so passionate about his books, and that motivation is why I am driven to continue staying awake for much longer then the 36 hours I've done so far.

42+ hours without sleep - How does it feel?
I'm actually feeling surprisingly well considering the circumstances. Probably time for a shower though. :)
During these last 6 hours I've received so many wonderful comments. Really, thank you all soo much! Every comment is full of energy and drives me to hustle more.
In the latest episode of Wine Libary TV, Gary talks about the power of comments and makes a parable with Pac-Man.
I'm like Pac-Man: every time you guys leave a comment, it's like boub boub boub boub, eating all those balls, I love it, they feed me, FEED ME!
This is the first time I've ever been able to experience the 'Pac-Man effect'. It's incredible, and it makes you feel like you can hustle forever. I honestly don't see anything stopping me from working 10-20 hours more! Today I realized that to get there, you just need to hustle a wee-bit harder than everybody else. If you do just a little bit extra, what you produce will be ten times more valuable. And if you're blessed to experience the 'Pac-Mac effect', it will fuel you to work that much harder.
Thank you to Gary Vaynerchuk, who has inspired me to help him reach the #1 spot on Amazon.com...and so much more.
64+ hours without sleep - How does it feel?
I feel dumb. I can't do anything right! I think I need some sleep.
Oscar was awake 64hours and 33 min